They say change is as good as a holiday. We reckon a good holiday is about making change.
Join us on an unforgettable trip to K'gari (Fraser Island), home of beautiful pristine beaches, lush rainforests...and decades worth of washed up ocean plastic. The planet needs your help, this is your calling.

K'gari is one of Australia's natural wonders and the world's largest sand island. What many don't know is that the World Heritage Listing is also a natural catchment area for rubbish building up on its coastline, so it's in constant need of care and untrashing.

We've teamed up with the legends at K'gari Adventures to offer our community a unique and very special 3 day tour that combines beach cleaning with sight seeing, whilst learning about the local wildlife and history of the island (and why we need to preserve it!).
From just $699, you can expect to have an epic few days that'll include beach cabin accommodation, fresh and delicious meals, 4WD tours and clean up adventures (with plenty of time to see the beautiful sites, spot a dingo and take a dip). Zero Co will arrange transport from Sunshine Coast airport and Noosa town.
Buy a ticket and we'll take care of everything, while you hang out with like minded legends, care for country, recharge and return home inspired.
Read all about our latest trip here!
Find out more about our upcoming tours and book by following the buttons below.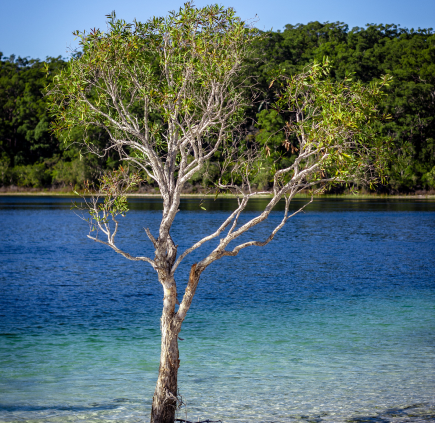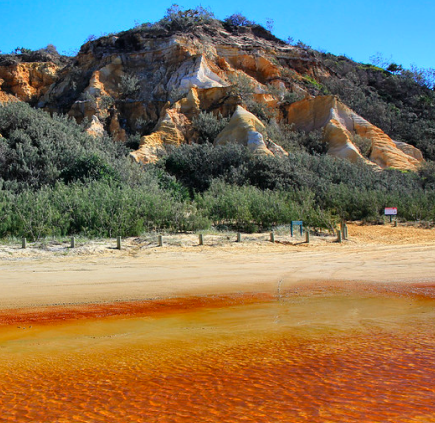 Lake Boorangora (Mckenzie)
Central Station Rainforest

We acknowledge the
Butchulla people who are the traditional custodians of K'gari. Their first rule of law has always been what's good for the land must come first.